Main Content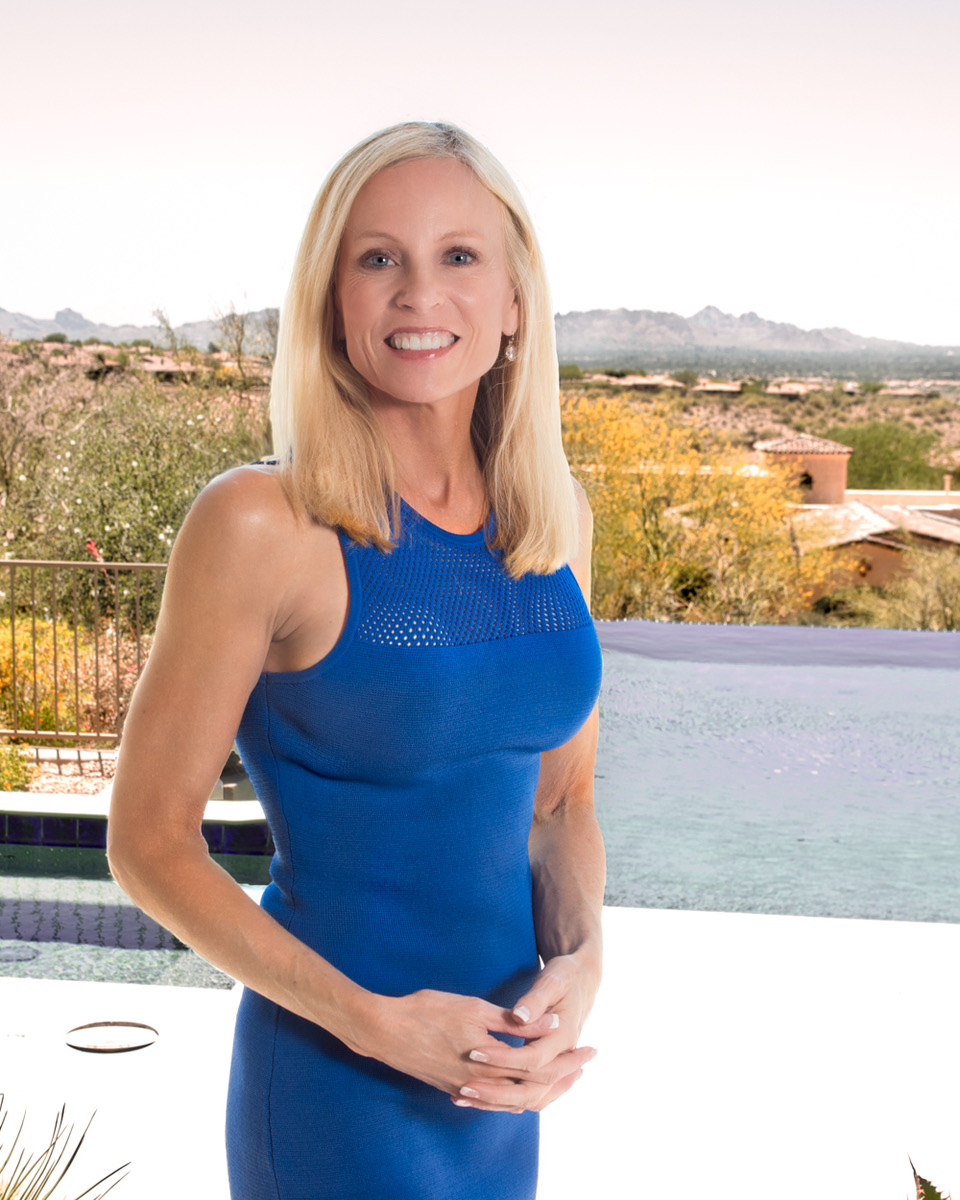 I bring a unique skill set to the real estate market. My passion for real estate began at an early age as a home-builder's daughter. I learned early in life the exemplary type of service, dedication and excellence that clients expect and deserve. I have lived in Scottsdale since 1981 and am familiar with the various communities in Scottsdale, Paradise Valley and surrounding areas.
I have extensive experience with luxury homes, vacation homes, golf communities, investment properties, first time home buyer's, and lot sales. I listen closely to your needs, preferences, and motivations and translate them into action, bringing you and your desired property together.
In both buying and selling, I pride myself on results.
If you are seeking a diligent, dedicated, easy-to-work-with professional who has the tools and skills to find your perfect home and the expertise to guide you through a worry-free escrow and closing, I urge you to choose me to partner in your home search.
Real Estate IDX Powered by iHomefinder
This is the moment that you should enjoy the most; looking at the available properties in Arizona; imagining yourself living in the home that you have always dreamed about.
Chris Usher helped me find an amazing home! She was relentless and very patient. She set up tours and we must have looked at almost 80 houses until I found the perfect one! She is trustworthy and honest, as well as professional and diligent. She has been a pleasure to work with and I have referred her to many of my family members and friends. Words cannot describe how great of an experience it was when working with Chris Usher!...
"I just finished doing my 4th deal with Chris Usher and her team in 4 years (2 buys and 2 sells). Her professionalism and work ethic are the ultimate examples of expertise in real estate. She and her team went well beyond expectations in the service they provided me, even stepping in to help me sell the furniture that I couldn't move with me, all while I was actually out of town. I was able to sell my home quickly and above list price, all while she took care of all of the details to make the process smooth and efficient. My many thanks to the Usher team. Unbelievable service!!" dcven1 ...
"Our family was so fortunate to have Chris Usher as our real estate agent when selling our home in Paradise Valley, AZ. We were living out-of-state at the time and from the time she listed our home to selling it she made it seem so seamless. She kept us updated thru each stage. She was attentive, professional, knowledgeable and committed. Her assistant, Janan Henry was awesome to work with also. I could only choose 5 stars, she deserves +10 stars!!"...
From the first day we met with Chris, she displayed a genuine and effective concern for ensuring our home selling process was enjoyable and as least disruptive as possible to day to day life. She continually mined and vetted qualified buyer, followed up with them to confirm showings were on time and always ensured the potential buyers understood all the features and benefits of our home. Once the offers started to come in she became a trusted consultant in the negotiation process. As an added plus, Chris always made us feel like we were the only client she had, spent time to get to know Hedy and I, as well as made great efforts to work with us to make sure we had plenty of time to make our home ready for a showing since we have 3 Huskies to get to the park. We have bought and sold 5 homes, which were all company moves so we know what value a knowledgeable and hard working realtor is. Chris was priceless. ...
My husband and I met Chris at one of her open houses in Scottsdale and clicked. Her personality is contagious. We used Chris' very capable and impressive services when making our move to the Phoenix area and are so happy we did! Thank you Chris for an utterly professional process. You are the BEST! ...
As Canadians, our process is different. Chris was very helpful in reviewing the process used in the United States. She was always available to answer our questions professionally. We felt comfortable with her and relied upon her advice and judgment. While working with Chris on the sale of our property we received five offers in five days. She was able to help us weigh the offers which resulted in choosing the best offer for us. Couldn't be more pleased!...
When my wife and I moved here from Indiana with our teenage son, Chris helped us find a home to lease. Moving across country was a huge undertaking emotionally and physically and Chris was really an asset to us. She was extremely knowledgeable about the areas in Scottsdale and the school districts and very quickly honed in on what was important to us! She really spent a lot of time listening to our needs to get a better understanding of what we were looking for and then helped us find the home we were looking for. When some issues arose with the landlord Chris jumped in and helped us take care of them as well. She is warm and genuine, extremely knowledgeable and professional and always answered our calls promptly. We are looking forward to the future when we find our next home with her!...
Chris is a people person with a midwest background, and is truly a pleasure to work with. She not only helped us purchase our new home, but listed and sold our previous residence and 2 additional lots. Her knowledge of the Phoenix/Scottsdale market, along with her skills in listening to you as the customer, makes for a very positive experience. She is professional, responsive, and works toward your goals as a buyer or seller. We highly recommend her, and could not have asked for a better agent....
Chris Usher is more than a realtor, she is a property-lover who has finger on what people want in a home. Long before we were ready to go to market Chris worked with us on a major remodel. She brought in a key designer from her vast network to advise us on materials, color, and style choices so that our decisions would wear well for our family - and the market. Chris made a major flooring remodel so much easier by advising us on what trends are popular and timeless, and not falling into the trap of making expensive decisions that were trendy, or that we warmed to, but wouldn't be what people are looking for on the resale market. Chris' generosity with her market knowledge also kept us from putting money into projects that simply weren't the best choice for the house. We love our home and when we're ready to sell there's only one call we'll make and it'll be to Chris Usher. ...
If you want the easiest home buying/selling process you need Chris Usher. Not only is she knowledgeable but she is also proactive in her decisions. She was able to get us a great return on our house and help us find our dream home. Thank you Chris! ...